Manufacturer's Assistance for Mobility Vehicles at Sherman Mobility Superstore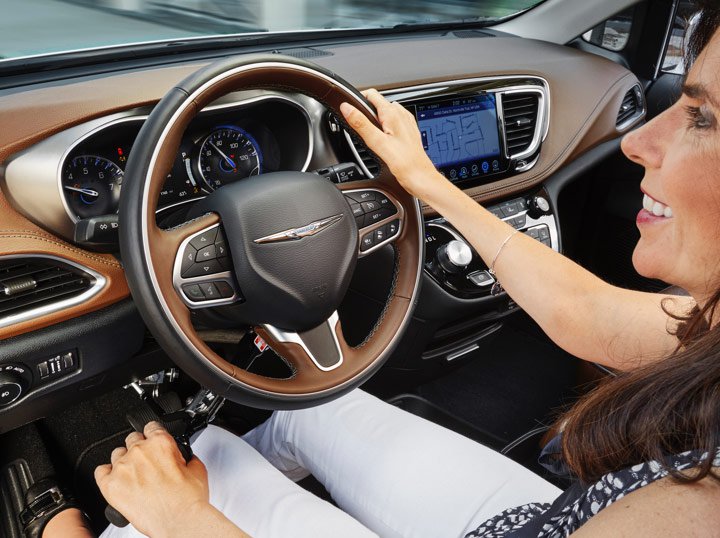 Sales Hours
866-594-4000
| | |
| --- | --- |
| Monday | 9:00 am - 8:00 pm |
| Tuesday | 9:00 am - 8:00 pm |
| Wednesday | 9:00 am - 8:00 pm |
| Thursday | 9:00 am - 8:00 pm |
| Friday | 9:00 am - 8:00 pm |
| Saturday | 9:00 am - 7:00 pm |
| Sunday | Closed |
When you or your loved one has a disability, we know that sometimes things can get tough when accommodating for your or their special needs. But it doesn't have to be that way when it comes to the vehicle you need to transport yourself. That's why with Sherman Mobility Superstore you get manufacturer's assistance on our mobility vehicles.
Chrysler Automobility Program
Whether you want to buy, lease, or finance a new or used mobility vehicle, or need to have accessibility equipment or adaptive driving controls installed, at Sherman Mobility Superstore, we're partnered up with the Chrysler Automobility Program to aid you in outfitting the vehicle you want with the requirements you need. Through the manufacturer's assistance program, we're able to provide you with assistance for the customizable adaptive equipment necessary to get you and your loved ones on the road.
Advantages You May Qualify For
Here's a look into some of the perks you may enjoy. Benefits for conversions to Chrysler, Dodge, Jeep®, Ram, or FIAT® vehicles may qualify for a maximum reimbursement of up to $1,0001. Likewise, outfitting running boards may qualify for a maximum reimbursement of $4001. And, alerting devices may qualify for a maximum reimbursement of $2001. In addition, the FCA US Driveability Program reimbursement may be combined with other eligible national and regional incentives available at the time of your purchase2. In the case of Illinois, there are several financing options and resources for buying a wheelchair accessible van through disability grants offered by various nonprofit organizations, state government agencies, and other institutions3.
Types of Accessibility Options You Can Have
At Sherman Mobility Superstore, you can find both new and used mobility vehicles that already come with handicap adaptations, such as ramps. Other outfitting options you may want to consider can be lifts, hoists, and carriers, running boards, driving controls, or power seats, among others. Explore our online inventory to see which options we have available or speak directly with one of our savvy representatives, so we may help pair you up with the mobility vehicle that suits your needs and budget.
Discover everything you can do with the help of manufacturer's assistance for mobility vehicles at Sherman Mobility Superstore, and drive home in one of our specialty cars, trucks, vans, minivans, SUVs, or crossovers. Remember that we are your reliable source for affordable mobility vehicles, so pay us a visit today to know what we're all about. We are conveniently located at 7601 N. Skokie Blvd. in Skokie, IL, with extended morning to evening hours, Monday through Saturday.